Back to top
Ecotrail Florence 2020 canceled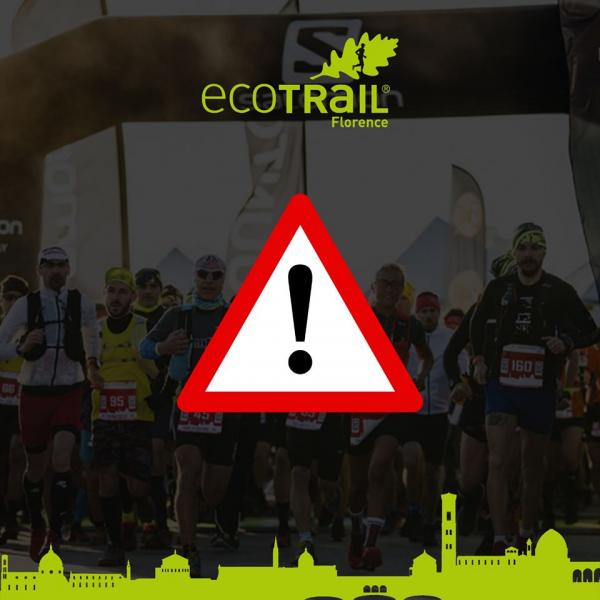 March, 05th 2020
Dear Friends,
Following the restrictive measures contained in the Prime Ministerial Decree of 4th of March, we have been compelled to CANCEL the 2020 edition of Ecotrail Florence. The situation over the last few days has precipitated and we have to adapt to what has been laid down by this serious health emergency.
Despite the fact that the regulation does not provide for refunds in cases of force majeure, the Organisers will transfer the registrations to 2021 edition. Alternatively, you can request a refund of the fee paid (minus 25% for costs incurred until now) by writing to info@ecotrailflorence.com before 28th March.
For refunds and replies to your messages we ask you to be patient, since the issues to be managed are many and the disappointment we are feeling has depleted our energy, which is what has always been the foundation of our work as organisers.
Thank you all.
The Organisers
05 mars 2020
Chers amis,
Suite aux dispositions restrictives contenues dans le décret du Premier ministre du 4 mars 2020, nous sommes malheureusement contraints de ANNULER l'Ecotrail Florence 2020. La situation ces derniers jours s'est précipitée et nous ne pouvons que nous adapter à ce qui est imposé par cette grave urgence sanitaire.
Bien que le règlement ne prévoie aucun remboursement pour annulation résultant d'un cas de force majeure, l'organisation transférera les inscriptions à 2021.
Alternativement, vous pouvez demander un remboursement de l'inscription payé (déduit 25% pour les dépenses encourues jusqu'à présent) en écrivant à info@ecotrailflorence.com avant le 28 mars.
Pour les remboursements et les réponses à vos messages, nous vous demandons d'être patient, car il y a beaucoup de choses à gérer et la déception ne contribue pas à nous donner les énergies qui sont à la base de notre travail d'organisateurs.
Merci à vous tous.
l'Organisation